Rebecca Ramage on Aug 16th 2020
My husband woke me up bright and early. He bounded into our bedroom like a kid on Christmas morning. I could tell he was really proud of himself! He handed me a card and said: "open it".
I struggled to sit up. I was just getting home from a really long road trip. I had been gone for over a week of marketing for my business in South Dakota. I was only home a couple days before I left for another trip to Omaha. To top it off, this was the morning after my team ran the biggest sale we had ever had. To say I was exhausted would be an understatement!!
Surprise!
I peeled open the card and there were 2 round trip tickets to San Francisco for tomorrow morning!! My brain just about exploded but I kept it together in for my husband's sake. I painted on a fake smile but my brain was screaming "What in the world was he thinking?!" I haven't slept in my own bed in weeks and now he wants to fly halfway crossed the country for 60 hours of "fun."
This is NOT typical John fashion. He isn't the hopeless romantic or big dreamer. He doesn't throw parties or plan date nights. He is, however, totally in love with me! As my 40th birthday was fast approaching as well as our wedding anniversary, he was asking all the right questions. What do you want for your big day? Who do you want to spend it with? He knew that I loved living in Sonoma County, California. It was where we met, had our first date, and later where our son was born. He planned an entire trip including making arrangements for the kids, clearing my work schedule with my assistant, booking the tickets, and the hotel. He even reached out to old friends and planned a couples day. He had been paying attention because I really wanted to go to Calistoga and sit in the hot springs.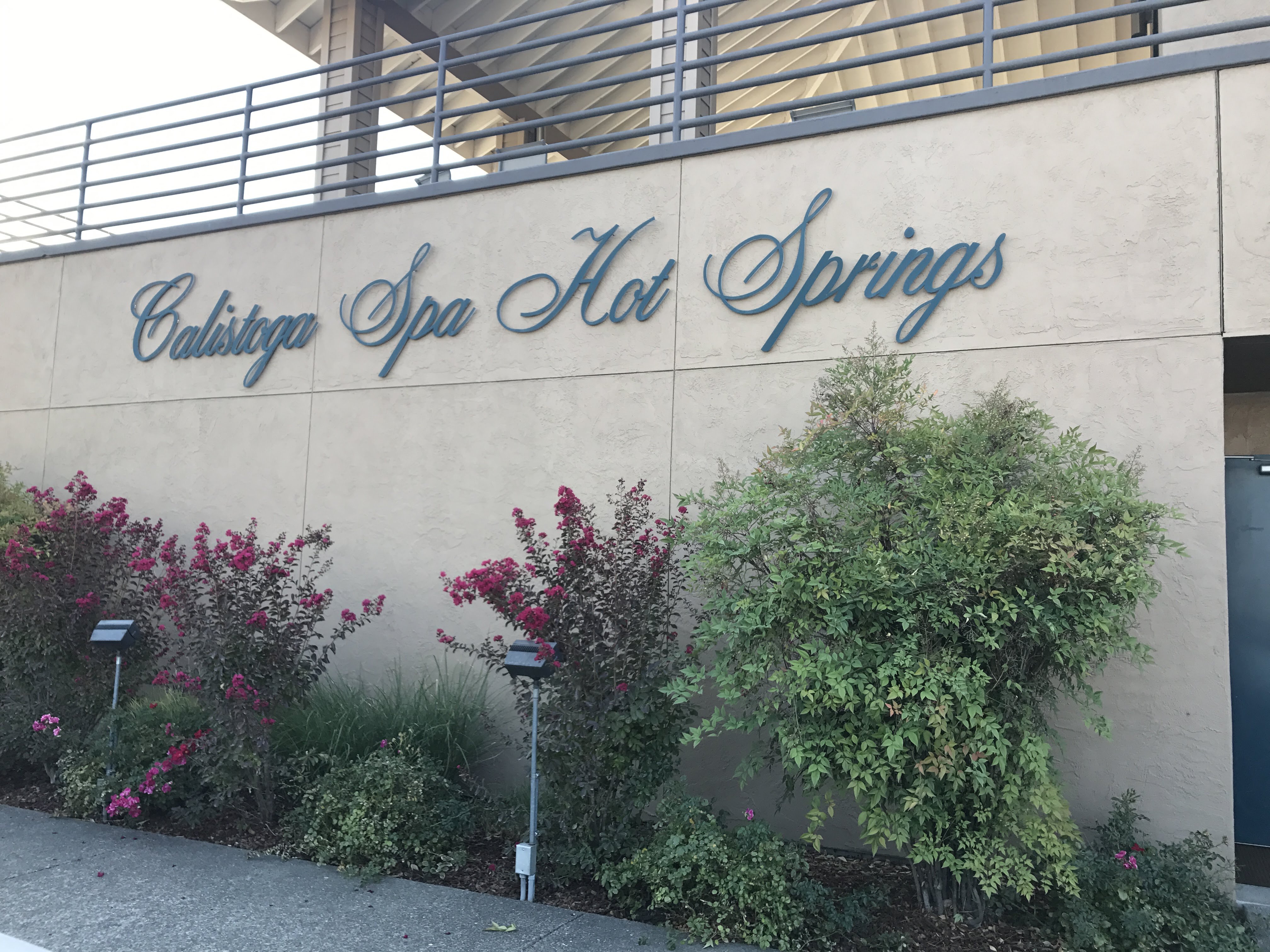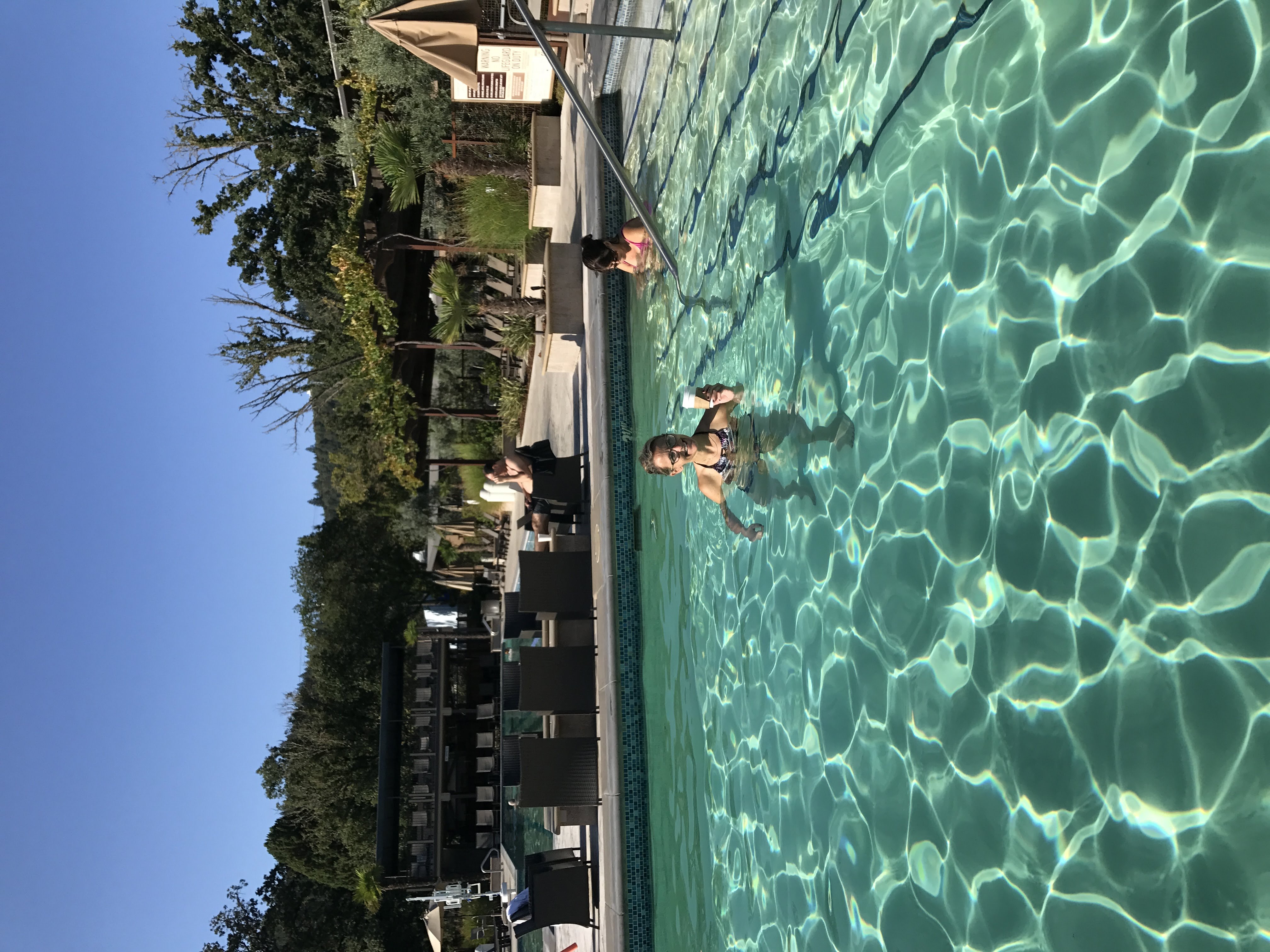 Hopefully, you can understand my situation - I'm thrilled that my husband went out of his way to surprise me and plan this entire trip BUT I'm exhausted and wishing it was any other week but this week. What did I do? CARPE DIEM! I worked like a madwoman that day. I don't think I've ever been so productive. I can't say I did it with a smile. I may have even cursed a few times!
Carpe Diem
When the next morning arrived, I promised that I would enjoy every minute of our trip together.
We landed super early in San Francisco then we hit all our favorite spots. We drove on McAllister Drive (our son's name), we visited the seals on Pier 49, we stopped for selfies at the Golden Gate Bridge, we took a casual drive up to Santa Rosa. We stopped for lunch at John's all time favorite restaurant and checked into the Fountain Grove Hotel.
It was the most beautiful day!
We decided to take a trip down memory lane. We drove by our first apartment, the hospital where we met, the hospital where our son was born, and we drove by our old house. We met up with friends and had dinner where we had our first date. Honestly, we left no stone unturned. We had the best 60 hours! Flying home I was sad that it went so fast.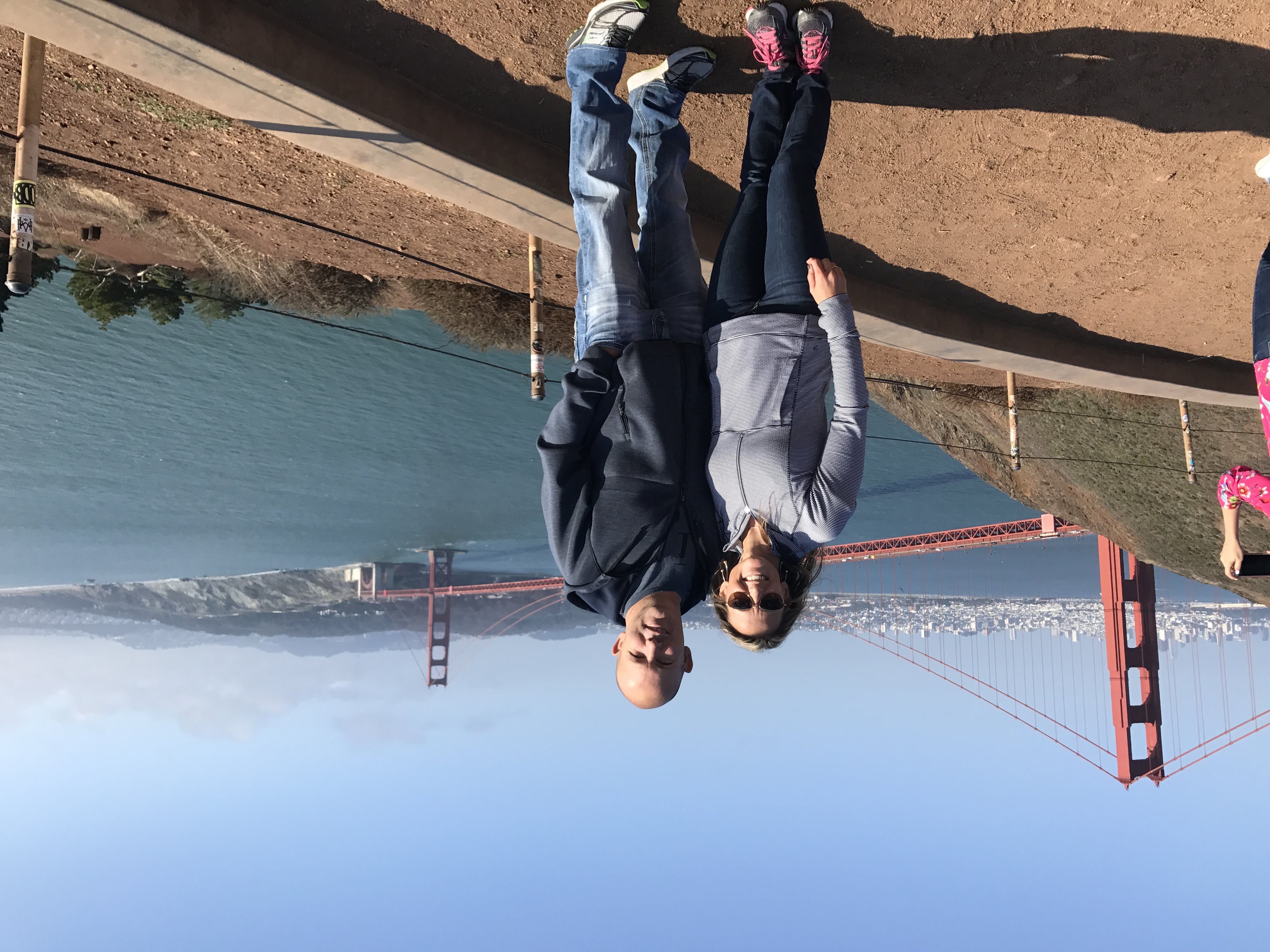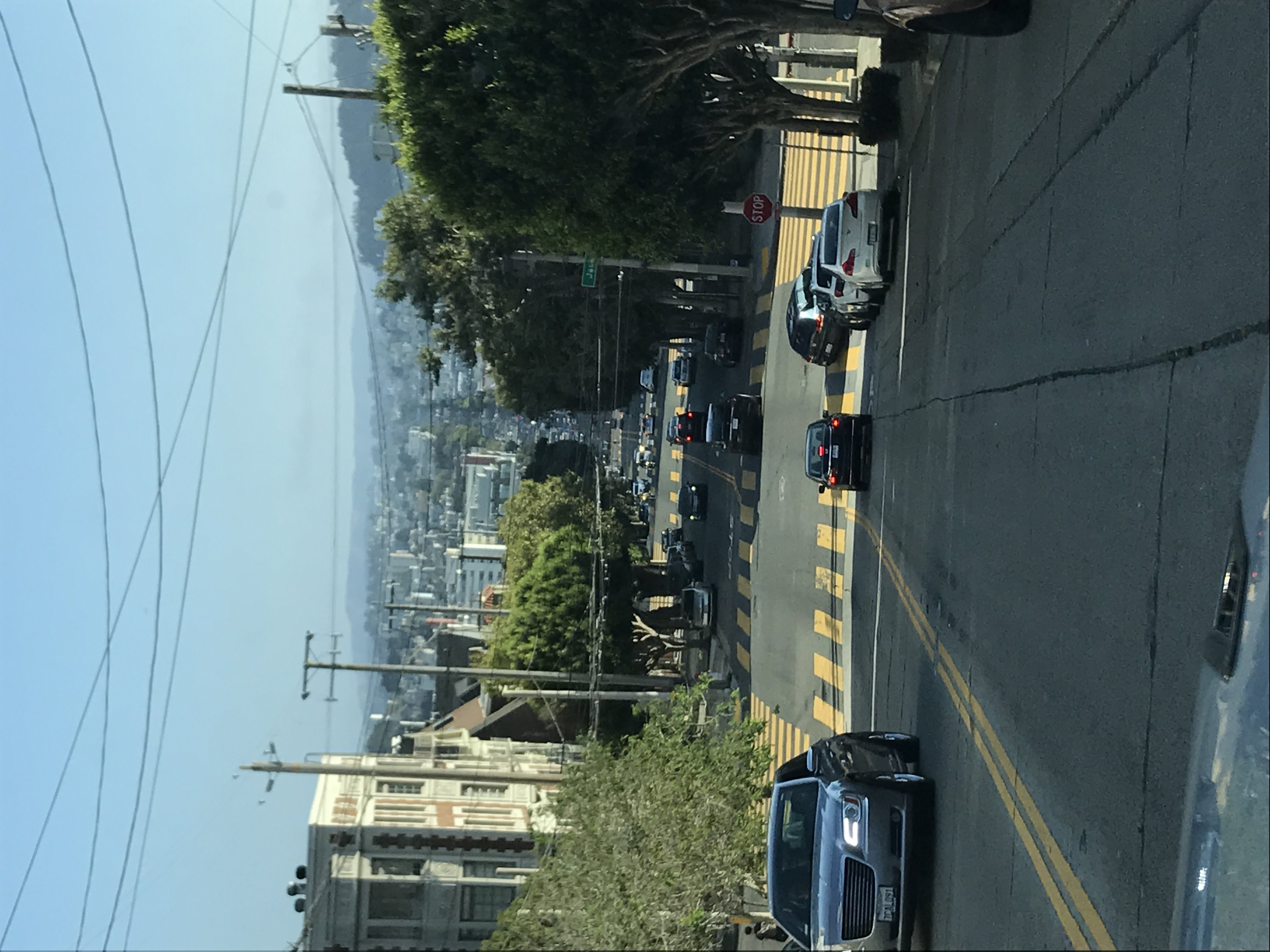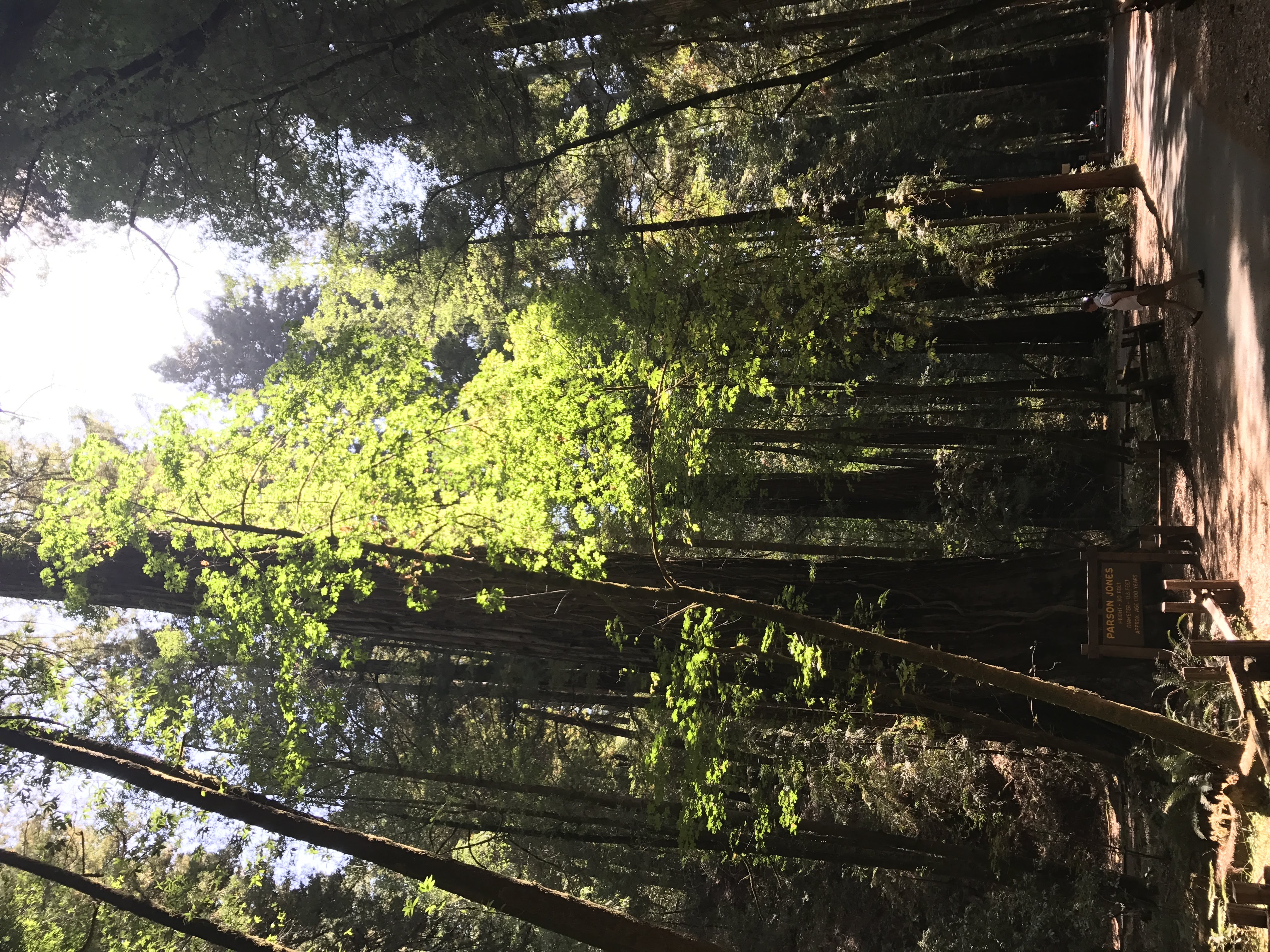 Up In Smoke
Fast forward just a few weeks to Oct 8, 2017. According to Wikipedia, the Tubbs Fire was the most destructive wildfire in California history, burning parts of Napa, Sonoma, and Lake counties in Northern California during October 2017, and affecting the city of Santa Rosa the most. It was one of more than a dozen large fires that broke out in early October and were simultaneously burning in eight Northern California counties in what was called the "Northern California firestorm." By the time of its containment on October 31, the fire was estimated to have burned 36,810 acres (149 km2), and at least 22 people had been killed in Sonoma County by the fire. The fire incinerated more than 5,643 structures, including more than 2,800 homes in the city of Santa Rosa.
The Tubbs fires destroyed so many of the places we loved. The Fountain Grove hotel, our old neighborhood, and our house. So many of the places we held dear were gone.
I went back to Sonoma with my girlfriends for my 40th Birthday in late November. As we drove from San Francisco to Santa Rosa, we could see the damage the fire had done. Some houses seemed untouched right next to houses that were completely gone. I choked back tears as we pulled up to our old neighborhood. It was just there a couple months ago, and now there was nothing left but the painted curb to mark the address. The historical Fountain Grove Barn completely destroyed as was the Fountain Grove Hotel where we had just stayed.
Life is precious! We go about our days worrying about the small things and in a blink of an eye your whole world can change. God was preparing me for the heartbreak that would follow. He knew I needed to have the walk down memory lane with my husband by my side.
My advice is to Carpe Diem. There are going to be days when you don't feel like it. You don't want to make the extra effort it's going to take to make it happen. But you'll always be glad you did.
I will forever be grateful for the trip down memory lane!