As wives, moms, and entrepreneurs, we wear a lot of hats! Holiday gift-giving tops our to-do list this time of year. Combined, we have 7 children, 32 nieces & nephews, and countless loved ones to shop for during the holiday season. If you are anything like us, it can be hard to find the right gift for everyone!
So, we thought you might find it helpful if we shared some of our absolute favorite things that could make a great gift for your loved ones or even yourself. Plus, we put together a list of several women-owned businesses. We love to help our sisters out!
Getting Ready to Host
On top of gift-giving, do you have house projects that have been lingering on? Over quarantine, the Ramages decided to give the kids' bathroom a facelift. Nothing too extreme! They kept the sinks, tub, and flooring but got new medicine cabinets, lights, faucets, and wallpaper. Rebecca looked high and low for wallpaper but kept coming up short...until she found Spoonflower! They had unique designs and SO many options. You can even create your own from your current wallpaper or fabric from your personal artwork. How cool is that? Check out the before & after!
For the Ladies in Your Life
One of the things that brings us so much joy is flowers, especially these easy to grow dahlias. They start blooming in the summer and will keep giving you gorgeous cut flowers until the first frost. Check out this website but order soon as they are nearly sold out!
This North Face Cross Body is cute but very functional, especially with all the jumping in & out of the car lately. Perfect for being organized and hands-free!
Rebecca has been a loyal Mac customer since her prewedding makeover 15 years ago. Trust her when she tells you that NOW is the time of year to stock up and shop the Mac Cosmetics Holiday Gift Guide. Both of her girls (teenage and young adult) love getting the MAC fun holiday gift sets in their stockings.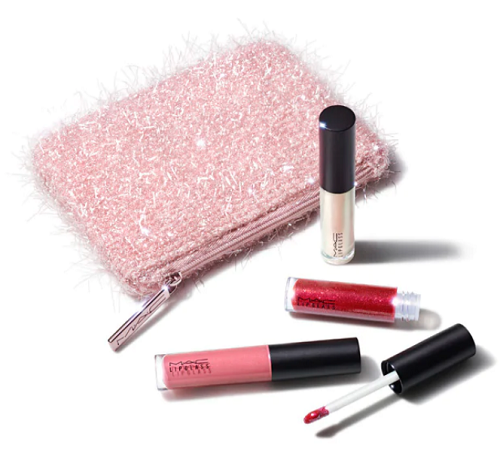 For the Entire Family
Everyone in the Lake Country Growers FARMILY loves this game! Don't be intimidated by the directions. You and your family will pick it up quickly. For larger families, make sure to get the Extension pack.
We are extremely blessed to be surrounded by amazing photographers. They help our families and our brand look stunning, despite the crazy chaos of running a family business. It's not too late to get your holiday photoshoot done. Check out their websites - book a shoot, get a gift certificate, you simply can't go wrong!
Stacy Ideus Photography https://www.stacyideus.com/
Jessica Lane Photography https://www.memorylanebyjessica.com/
Julie Collins Photography https://juliecollinsphoto.com/
For the Fitness Buff
If you are looking for a home gym, look no further than FitBench! We had the pleasure of hosting the FitBench team out at the farm this fall right before harvest. What cool company!! Their CEO, Tyler, and his wife, Erin, are from right here in Wisconsin. Their philosophy is, "At FITBENCH®, we believe in creating superior fitness experiences through our innovative equipment."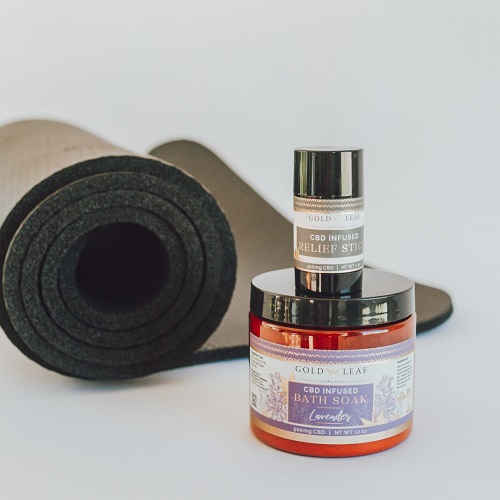 Of course, we have to recommend our Relief Stick and Bath Soak because they are must-haves for athletes. After a hard workout, a soak in a bath that's been spiked with CBD and epsom salt...it's sure to help recovery! Follow up with our best-selling product, the Relief Stick, for sore spots and your loved one will thank you for much needed relief. We've paired these two products together into our Relax & Recover gift bundle!
Women-Owned Business - Things we would love!
Inspired by the village that surrounds us, the Polished Prints Fall/Winter Collection was designed to empower you to dream big, to spark a connection, and, quite simply, to make you feel good.
Through the vision of owner Erika Dawkins, Bon Ton Studio was born in Healdsburg, California in 2016. Inspired by a decade of experiences and adventures from around the world, Bon Ton Studio is an evolving collection of wovens, apparel, soft goods, and beautiful designs from artisans all over the world.
Making interior design personal, affordable, and easy. Molly Hatch creates tableware, home goods, stationery, and gifts designed to make the familiar new again. Somewhere between whimsical and traditional is where we feel right at home.
Edit and organize your home for the life you want. Shira's mission is to inspire people to clear physical and mental clutter so they can reduce their environmental footprint, create space for what they truly care about, and live their best lives.
It's the Thought that Counts
In the end, no matter what you gift this holiday season, give them with love! Your family and friends will appreciate the fact that you thought of them during this crazy year we're all experiencing. It truly is the thought that counts!
Last but not least, we want to take a moment to highlight our own Gold Leaf Collection. All of our products are made with love from the moment we plant the seeds for our hemp plants. Our two families work hard year round to ensure we are growing the best quality hemp flower to bring you our CBD-infused products that are safe for all members of your family. When you purchase from Lake Country Growers, you are keeping our dreams alive! To thank you for supporting us, we are offering special Hempy Holiday promotions as well as gift wrapping. Let us help you give gifts with ease while support a small family-owned company! We appreciate YOU, our LCG Farmily!!