Is CBD Legal in Wisconsin?
Madison Williams on Apr 11th 2022

Is CBD Legal in Wisconsin?
When researching is CBD oil legal in Wisconsin, it's common to find various conflicting ideas. Hemp regulation laws have continued to become more lenient since 2017 on both state and federal levels. If you're wondering, is CBD legal in Wisconsin? The answer, in short, is yes! While cannabis is still illegal in Wisconsin, the CBD industry is entirely legal and has gained widespread traction in recent years. CBD oil is commonly known for its anti-inflammatory, antioxidant, and mood-balancing properties. Products across the state can be found marketed to people, children, and pets alike.
CBD oils can be a helpful companion and therapeutic solution for many people. Wisconsin state has an industrial hemp program that legalizes hemp production for medical use. Legal guidelines ensure qualified distributors meet all licensing and testing requirements. Here is a breakdown of the Wisconsin CBD laws you need to know to better understand state regulations.
Wisconsin CBD Law
CBD laws and cannabinoid concentration levels differ from state to state. Wisconsin's industrial hemp law passed in 2017, according to the federal Farm Law's exclusion from the Controlled Substances Act. The state hemp pilot program allows for hemp cultivation and processors to produce industrial hemp plants.
According to the Wisconsin Department of Agriculture, Trade and Consumer Protection (DATCP), licensed distributors can use industrial hemp to produce CBD. CBD legal in Wisconsin is any CBD produced as part of the pilot program or another state's pilot program and is approved for retail sale.
Is CBD oil legal in Wisconsin? The answer is yes for hemp-derived CBD oil containing less or the equivalent of 0.3% THC. The 2017 bill allowed approved physicians and pharmacists to dispense non-psychoactive CBD and that individuals with a written certificate/prescription can possess CBD oil. The bill didn't set an age limit for CBD consumption when doctors prescribe CBD oil.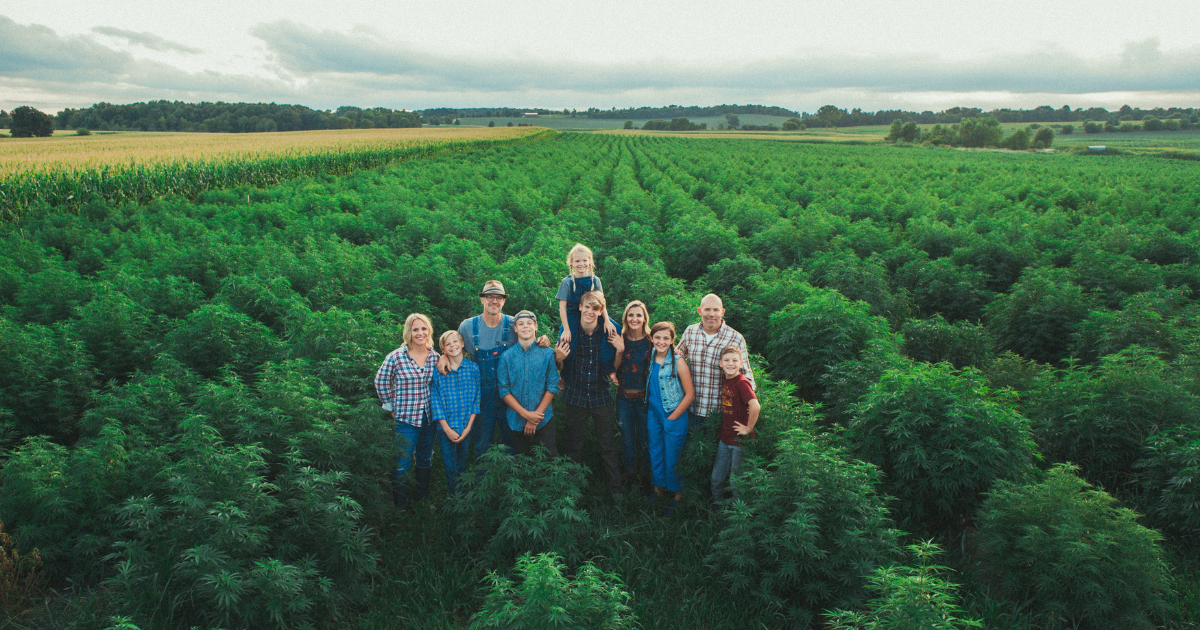 The Wisconsin Law and Federal Law Conflict Regarding CBD oil
While there's confusion about CBD legality in Wisconsin, a lot of the controversy comes down to where CBD is extracted. It can be extracted from hemp or marijuana. Since they have different ratios of CBD and THC, the laws are different for each category in the state of Wisconsin. Currently, possession of marijuana-derived CBD oil is a misdemeanor (unless eligible under Lydia's Law) and is considered possession of a Schedule 1 controlled substance.
Wisconsin CBD laws say that hemp-derived CBD is legal with possession of a medical certificate, although CBD oil is being sold across Wisconsin, so the regulation still seems unclear. The cannabidiol's federal law status conflicts with Wisconsin's industrial hemp law. The Wisconsin Attorney General advised state law enforcement not to enforce the law as written. This opened the gateways for the widespread Wisconsin CBD production and use today, with or without a medical certificate.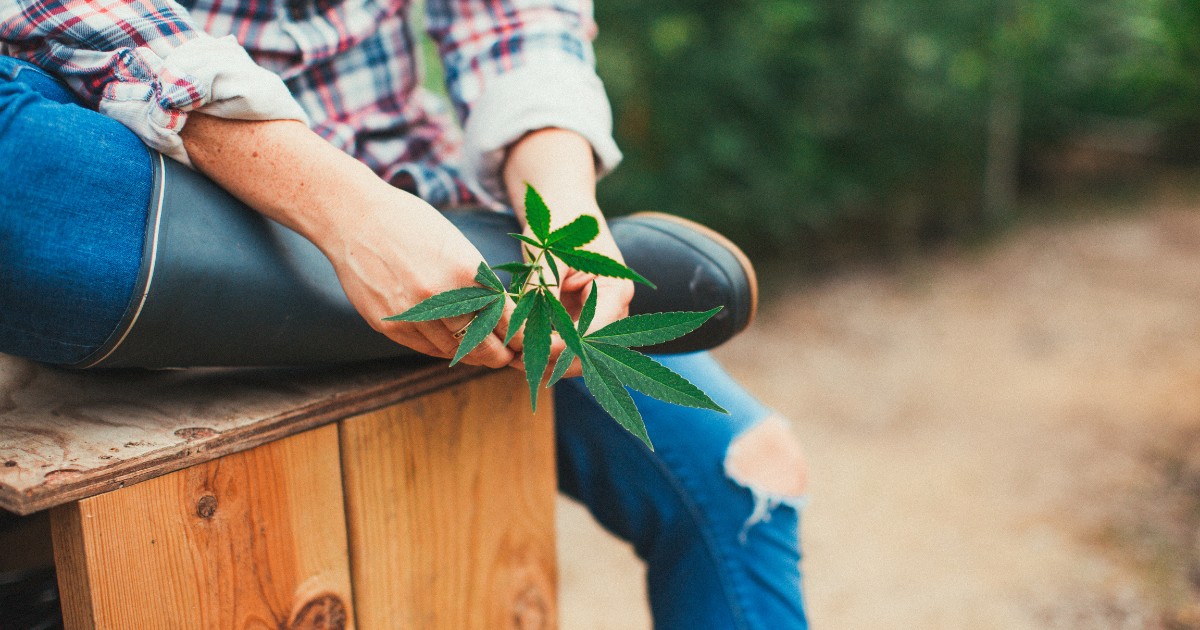 Wisconsin Marijuana Law
Since Wisconsin doesn't have a medical marijuana program, recreational and medical use is prohibited in the state. Wisconsin has one of the strictest laws around marijuana use in the United States. According to Lydia's Law, marijuana-derived CBD oil is only legal for helping seizure disorders like epilepsy. Possession of any amount of marijuana in Wisconsin is a misdemeanor on a first offense. In recent years, multiple Wisconsin bills have been proposed in pursuit of decriminalizing marijuana, however, this has not been passed as of 2022.
Wisconsin CBD Licensing and Testing Requirements
Hemp growers and CBD processors must obtain a proper Wisconsin license to harvest industrial hemp annually. Until 2022 licenses were assigned through the Wisconsin Department of Agriculture, Trade, and Consumer Protection. In 2022 those duties fell onto USDA. Retailers can sell products without a license if they are created through a legal producer. Every batch of hemp must be tested by a DATC or USDA inspector before harvest. Testing is approved as long as the THC amount is 0.3% or lower, otherwise, it will be destroyed.
Where to buy CBD oil in Wisconsin?
There are multiple places to purchase CBD oil in Wisconsin online and in-store. Our CBD products from Lake Country Growers are hemp-grown and family harvested from our farm. If you want to buy Wisconsin CBD, it's important to check for quality ingredients and COA testing. This ensures the cannabinoid concentration is accurate and free from chemicals, contamination, heavy metals, and pesticides.
What kind of CBD products can you get in Wisconsin?
CBD oil in Wisconsin is popular, alongside many product variations you can legally purchase in the state. CBD gummies in Wisconsin are legal for edible consumption, accompanied by other permissible ingestibles. Here is a list of some hemp-derived CBD products you can get in Wisconsin.
CBD oil, tinctures, tablets, and capsules.
CBD lozenges, candy, edibles, coffee, tea, water, and gummies.
CBD massage oils, lubricants, ointments, salves, lotions, and balms.
CBD vape pens, oils, additives, cartridges, dabs, and concentrates.
Wisconsin CBD Buying Guide:
While CBD products have been an excellent addition to the wellness world, ingredient efficacy and quality are essential. Like anything you would purchase for oral or topical use, it's important to look for CBD manufacturers you trust and products you can feel good about putting on/into your body. To avoid mislabeled products, inconsistent CBD levels, and harmful ingredients, follow some guidelines below when buying legal CBD in Wisconsin.
Make sure companies send their products to a verified laboratory. This is the COA testing we discussed earlier that verifies CBD content and assures the product is free of harmful additives. The amount on the product label must match the actual CBD content to ensure potency and results. If you purchase hemp-derived CBD, you can also scan a product's QR code to check for legality and CBD content!
Look for products made from organic, non-GMO hemp. Hemp plants pull every substance from the soil they are planted in, so if it is grown in a healthy environment, the CBD flower will reflect that and be a better fit for healthy consumption.
Understand full-spectrum CBD potency vs. CBD isolate. Full-spectrum CBD uses the whole hemp plant, including other cannabinoids, terpenes, and flavonoids. CBD isolate is the pure form of CBD. Some people opt for full-spectrum CBD depending on the desired benefits; however, sometimes, it can cause issues with THC testing, despite the low concentration. Broad Spectrum CBD products free of all THC are available, so make sure to research what's best for you.
Make sure you trust your CBD supplier. If you purchase legalized CBD oil, your supplier should encourage you to do your research and seek medical approval if you are looking for specific symptom relief. CBD can be a natural and therapeutic support for many people. However, it's a good rule of thumb to avoid purchasing products that are unregulated or offer false medical claims.
If you are looking for a wide range of legal, hemp-grown CBD product lines in Wisconsin, check out our extensive collection here at Lake Country Growers. We offer all CBD essentials from edibles, body, and bath to pet-friendly options. We are a family-run company that grows our natural hemp, free of chemicals, pesticides, and additives, in accordance with Wisconsin law.